"PINDOS XYLON Co." engaged in the processing of roundwood and sawn timber production, and wood products & by-products as well.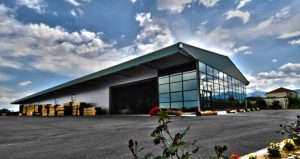 The company's vision comprises, our establishing in the market, making our name synonymous with quality products, with respect to the environment and primary objective the sustainable and livable management of forest reserve, while satisfying the requirements of our customers.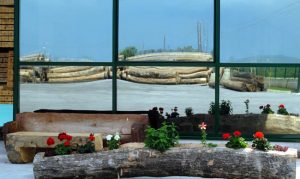 PINDOS XYLON Co. is committed to:
• ongoing investment in new technologies,
• seeking new opportunities and
• full, direct and systematic coverage of the stated needs of its customers.
Quality Management – Corp. Social Responsibility

By installing and implementing the Quality Management System according to the standard ELOT EN ISO 9001:2008, the enterprise commits from one hand the high quality products, tested and confirmed by continuous monitoring and measurements...
Building infrastructures & facilities

In a private land of 10.500,00 m2, located in Russo Karditsa, the company PINDOS XYLON Co. proceeded to the construction of a modern and technologically advanced sawmill, with emphasis on basic principles of bioclimatic, ensuring the high quality of the final products...

The term sawn timber includes all lumber rectangular prisms wood in different sections and lengths…